2017 INTERNATIONAL ICT AND LEADING SEAGULLS PROJECTS ENDED
15. ICT Leading Seagulls Circles worked hard and they finalized their projects successfully. It was very difficult to put them into priority order. Instead of announcing the winners as the first best, second best, or so on; we decided to announce them as a big list. If you are interested in them, please write to us. We congratulate all the teams and their supporters.
PEACE-FOCUSED, UNIVERSITY PROJECTS: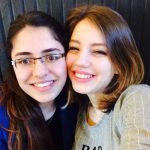 Kocaeli University, Faculty of Education (Peace Lotus- Seda Avcı, Elif Gündüz) (The Best Peace Project)
How to Teach "Peace" to Children?:    http://bariscillotus.wordpress.com
Karadeniz Technical University, Faculty of Education (Fair Players Sefa Enes Özçam, Rumeysa Balkan) (The Second Best Peace Project)
Fair Play:  https://ozcamsefa9.wixsite.com/fairplayers
 OVERSEAS PROJECT:
Sri Lanka, Puttalam Zahira College (Hawk Eyes S.A.F. Shamha Nahdha, M.R.Risdha Farwin, R.Rasnas, M.N.Najla Hashmin, M.M.F. Ayasha, S.A.A. Nafry Shiham) (The Champion International ICT Seagulls Project)
Innovative Alternative Program Development in Educational System: http://hawk-eyes-alternative.simplesite.com
A- LONG-TERM "CLASSROOM MANAGEMENT" PROJECTS:
Importance of Group Work (All Colors in One Berat Şahin, Berrak Uluer, Gamze Çetin, Hilal Bayar)
Syrian Immigrant Students & Problems (Infinite H. Kübra Karakuş, F. Hazal Merhan, Şule Kalkan) 
Learning by Doing (Villagers Levent Kıran, Melahat Ateş, Turgay koç, Yasin Alkan)
Using Standards in Education (Harmonica Çağlar Faruk Bayraktar, Hacer Betül Kalıpçıoğlu, Şulenur Kule, Ogün Akay, Eren Kemer, Alâeddin Dündar):
Unable to Apply SQC (Group Teacircle Esma Baş, İrem Türkmen, Kübra Türe, Miray Kaptan, Nurdan Turan): açısından önemini vurguladı.
Communication Problems with Parents (Teachain Mukaddes Çoban, Mihriban Kızılboğa, G.Elif Bayram, Hanifenur Kopan, Selin Yıldırım, Gülhizar Bollu)
Education of Disabled Students (The Equalizers Nazlı Ersoy, Perihan Kılınçarslan, Fadime Kocapınar, Muhammet Mustafa Ünlü)
B-SHORT TERM, PAIR WORK PROJECTS (Based on Creativity):
01 Session:
The Problem of not making Right Career Choices (The Hero-ers: Hayriye Öz, Emine Taşpınar)
 Inadequacies in School Libraries of State Schools in Turkey (Books Everywhere Seda Yaman, Ceyda Arıburnu):
Negative effects of Single-sex schooling (Group Leaf:  Ebru Uyar, Levent Kıran)
How to Reduce Anxiety in Language Classes? (Team Saral Sena Naile Sarı, Büşra Albayrak)
 Why State Schools Unsuccessful in English? (Lumos Aslı Küçük, Mihriban Hilal Şahan)
Gifted Students' Communication Problems (Ingenious Özge Gürleyen, Onur Hunce)
Helping New Students with their Adaptation Processes (Adaptation Cansu Aykan, Simge Büyükgümüş)
Parent Involvement in Education (Involvement=Development Ebru Demiral, Yasemin Gök):
Permanent Learning Problem (Practice    Şule Kalkan, F.Hazal Merhan)
Teacher Quality in Turkey (Group KuTo Emine Kutay, Ebru Toka)
       02 Session:
 Unproductive Seminar Time for Teachers in Turkey (Education for Teachers Gizem Özkan, Gülhan Demirel)
Village Educational Museum (VilEdMus Ogün Akay, Çağlar Faruk Bayraktar)
 Womenless in Science (Team T Derya Ak, Esra Yazıcı)
 Prevelance of Child Abuse in Turkish Schools (Stop For Future Aycem Kırbıyık, Özgün Adebali)
Enhancing Students' Chemistry Understanding (Undertech_Merve Ayaz, Ecem Büşra Sulh)
 Unwillingness about the use of Inquiry-Based Instruction (Scientist Students F.Selenay Öngiden, Kübra Ekşioğlu)
Peer learning in Maths (Peer Learners Miray Kaptan, Nurdan Turan
 Teacher Performance after Appointment (Quality Pushers Emine Safi, Emine Beyza Can)
 Problems of Teacher Training System in Turkey (Group SürEr Nur Şenel Sürüç, Serpil Eren)
Why don't Turkish Students read books? (Page Turners Hilay Merve Özmen, Zeynep Adalı)
Dr. Hayal KÖKSAL
Project Designer and Coordinator